Innervision Blog
The Sloka
Social Health Foundation
Eduvision - for School Students
Recent Articles
Site Statistics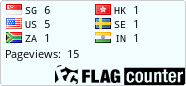 Visitors:
Welcome to Innervision
The age-old science of Ayurveda states that mind is the cause of all diseases. Homoeopathy is of the opinion that diseases of the body and mind are intimately connected. Now the fast developing science of Psychoneuro Immunology states that there is a definite correlation between states of mind and diseases. So for anybody desirous of remaining healthy - whether physically or mentally, the importance of body - mind continuum can not be overlooked. However, in the present fast moving world, everyone has stress, tension, confusion, and resultant depression.
Innervision, Centre for Counselling and Psychotherapy, guides individuals to find solutions for their problems, and helps them to imbibe love and confidence, thereby enabling them to travel to their destination with courage and dignity.
Our Wing
INNERVISION FAMILY COUNSELLING CENTRE
COUNSELLING
PSYCHOTHERAPY
REMEDIAL EDUCATION
CLINICAL PSYCHOLOGY
PSYCHOLOGICAL MEDICINE
BEHAVIOURAL PAEDIATRICS
INNERVISION INSTITUTE FOR COUNSELLING & PSYCHOTHERAPY
IBMS COUNSELLING COURSES
BASIC COUNSELLING COURSES
SHORT TERM COUNSELLING & HYPNOTHERAPY COURSES
SPECIAL EDUCATION TRAINING (in Learning Disability)
INNERVISION - CENTRE FOR PERSONAL UNFOLDMENT
MEDITATION PROGRAMMES
YOGA / PRANAYAMA
DANCE THERAPY
MUSIC THERAPY
SPEAKERS' FORUM
PERSONALITY DEVELOPMENT PROGRAMMES